Homecoming is a special time at Rivercrest. We are a district with strong traditions that foster Colt pride in both our current students and our alumni. I am sure we can all recall a fond memory from a past homecoming. As a student at Rivercrest, I remember the excitement of planning how to dress for the designated days, deciding who would compete in the mini-Olympic events, writing a class skit, and decorating the class float for the mini-parade around the gym. Though
some of the events have changed through the years, the same level of excitement is enjoyed. Please feel free to share your positive homecoming memories. I've shared a couple of mine in the above pictures!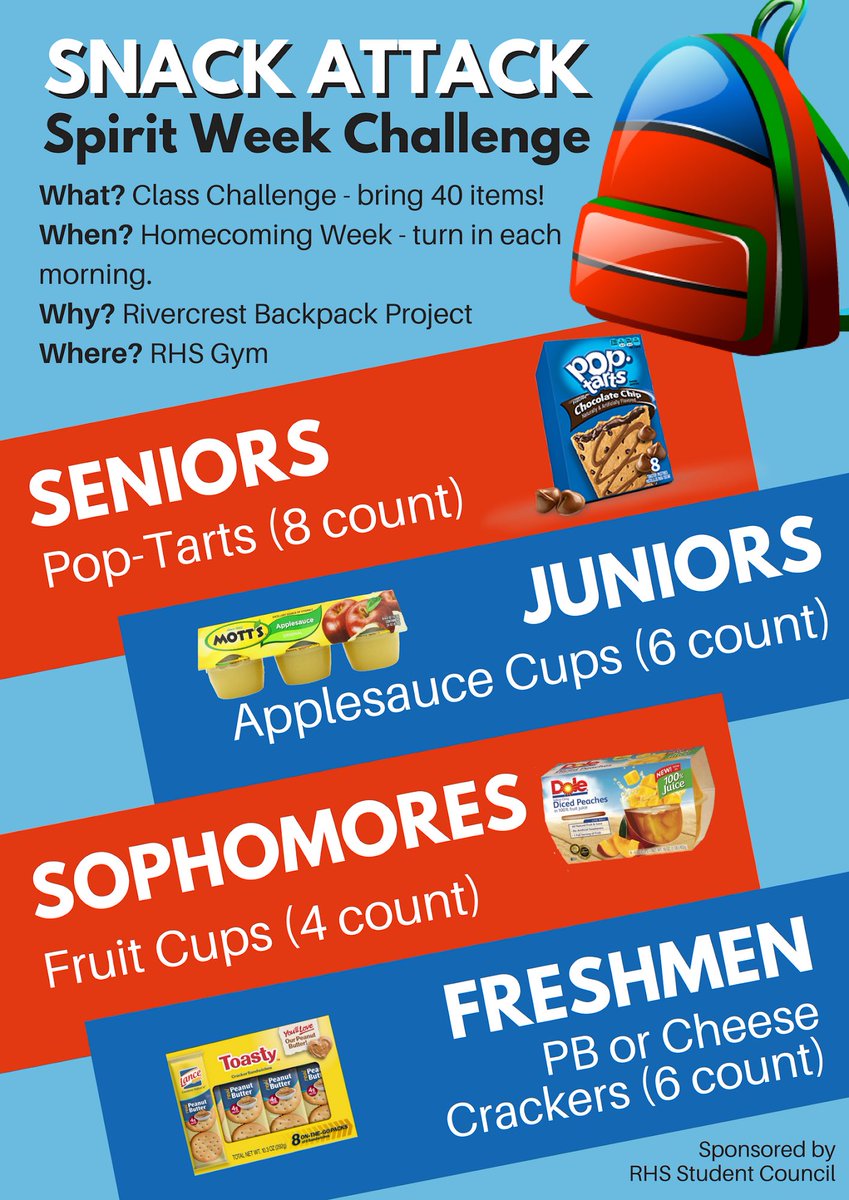 The student body had a great voice in this year's planned activities. I appreciate the creativity and simplicity of the designated days. Thought was given to provide everyone with an opportunity to participate. Costumes aren't elaborate, and the main idea is to have fun. I particularly like the
"Snack Attack" event
where each class is challenged to bring 40 snacks to add to their class count homecoming points. The food items will support the district's Backpack Project. I think this says a great deal about our student body! # ColtPride
I look forward to high levels of student participation. This is a time to have fun, get in the spirit, and support our school. An overview of our activities is listed below.
Monday
-
Holi"day" - Dress as a holiday-inspired character.
Tuesday
Class Color Day - Wear your class colors in order to be counted! Beginning with the senior class, the colors are as follows: black, white, blue, orange, pink, and green. Elementary class colors are as follows: PK-blue; K-black; 1st-gray; 2nd-green; 3rd-black; 4th-green; 5th-red; 6th-blue.
Mini-Olympics @12:05 in the gym
Wednesday
Squad Day - Dress as a duo or a "squad"! Suggestions include peanut butter & jelly, M & Ms, etc. Keep it simple in the elementary if you like by finding a buddy and wearing the same color t-shirt.
Male Cheerleaders/Powder Puff @12:05 in the gym
Thursday
Dress for Success - Dress for your dream career.
Friday
Red & Gray Day
Court Presentation/Pep Rally @ 2:40 at Cortez Kennedy Field at Colt Stadium
Alumni Tailgate & Pep Rally - Tables and chairs will be made available on the new bus lot on the Rivercrest campus for any graduating class. We hope all classes celebrating their reunions will make this their gathering spot. You may bring your grills and tents. Please do not bring any glass containers. Our cheerleaders and band will lead the pep rally at 5:45!
Football Game - We play Highland for the big game. The homecoming court will be presented at 6:30, and the game will begin at 7:00. If you haven't been to a game at Colt Stadium on Cortez Kennedy Field aka "the Tez" this is a perfect opportunity!
Saturday
Memorial Service -Plaza next to the cafeteria. The ceremony will begin at 9:00.
Please encourage your student to participate, and I hope you all will plan to attend the football game. I think it is important to celebrate our traditions and build upon those strengths for future generations. After all, #WeAreRivercrest!